The summer holiday season is here!
Venue Discover, Getaway, Things To See & Do
Pack. Drive. Explore.
Summer is right at our door step and it's time to dust off the suitcase, jump in the car, and hit the road to explore your own backyard!
As we prepare to start a fresh New Year, we wanted to extend our thanks to you for your loyalty and patience during 2020. Despite it all, your community spirit never faded and you stood by us as we worked through the bushfire season and COVID-19 closures.
Now, it's GAME ON to kickstart 2021 with you!
Bounce into SIMPLY THE BEST New year!
Summer is the perfect time to kick back into your regular fitness routine or create a fresh one, to help keep you confident and strong for all that summer brings! Whether you're a party of one or visiting as a group, we have your summer fun activities locked and loaded in your own backyard!
Look out for SIMPLY THE BEST offers on our social pages or website, to make the most of your holidays and kickstart your 2021 with the best memories.
dive in, splash out and cool down
grab a putter and tee off for mini golf or a round of golf
work out and join group fitness classes
Celebrate #SimplyTheBest #summer #worryfree in your own community, with us!
Be Weather Wise - Summer Ready 101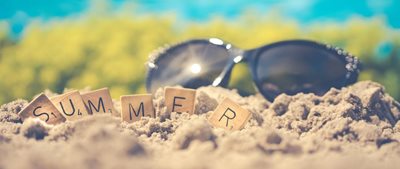 As we all know, the weather can be unpredictable during summer. This is why it is important to establish a well thought out weather plan for your summer - at home or on holidays. Whether its for floods or fires, its important to have something in place. Here are some top tips of how to be prepared for an unusual weather event.
Pack essentials - mobile device, first aid kit, blankets, water, maps
Monitor the weather forecasts on a daily basis
Stay vigilant and be aware of the fire ratings or water levels in your area
Have bushfire info lines or SES numbers on hand
Stay Calm and avoid affected areas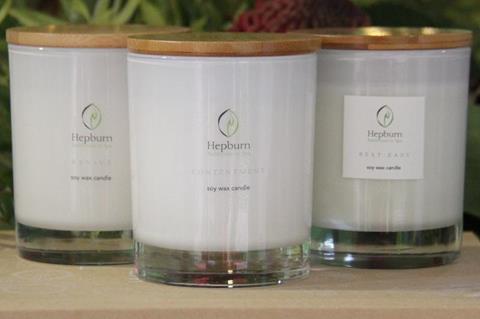 Discover Wellness
Looking for holiday season gift ideas, or a little something to self-pamper?
Hepburn Bathhouse & Spa offers a variety of gift ideas to have yourself a Mineral Wellness Christmas. We can recommend these favourite gifts to make your choice a little easier:
Hepburn Springs' only historic Bathhouse, has been providing traditional wellness bathing since 1895. Drawing mineral rich waters directly from the natural source, this century-old phenomena delivers a health-for-life experience of rejuvenation, relaxation and enhanced overall wellbeing.
Wellness is at the heart of everything we do, each product we offer is selected with mind, body and spirit at the forefront of our offering. It's our commitment to you. Shop here.
The best type of news is good news!
Get your fix of good news stories these holidays by adding Belgravia Foundation's '12 Days of Stories' to your end of year reading list.
This holiday season, Belgravia Foundation is recapping some of the programs, projects and partnerships that highlighted strong community connections and spirit throughout the year!
Each of the featured stories will come from people, collaborators and partners in local communities from the leisure, aquatics, sport, art and recreation industry across Australia who have made a significant effort, and put in the time to do good and make a difference in other people's lives throughout 2020!
For some positive, heartwarming and inspiring stories from across the Belgravia Foundation network follow @BelgraviaFoundation on Facebook or read more today at www.belgraviafoundation.org.au.
Play. Connect. Get Active. Repeat.
There is so much to see and do in your own backyard. We would love to hear more from you about what you most love to do with our Leisure Centre and your thoughts about the year that was.
We've created a short questionnaire that will take 2 - 3 minutes to complete. Your time would be appreciated to help us, better help you, our valued Community here.
Summer Lovin'
Re-discover simply the best benefits camping offers travellers:
It brings you closer to Nature
Camping assists with reducing stress levels
Time spent with family and friends is increased
Your activity levels naturally increase whilst camping
It's a great way to explore and experience the outdoors
Looking for location #inspo? Click here.
Stay Covid Safe
This is no time to get complacent. More than ever, we should help continue to keep our Community and State safe.
IMPORTANT REMINDERS:
If you have COVID-19 symptoms, even if mild, get tested
Wash/sanitise your hands regularly
Carry hand sanitiser with you
Keep 1.5 metres distance from others wherever and whenever you can
📱 Download the COVIDSafe app to protect your community and help us to find the virus faster.
Volunteering in 2021
If you're on a committee for your local Club or Association, here is the place to access useful information, tools and resources to make your role FUN and EASY! Sports Community works with sporting clubs of all sizes and locations, with the mantra that "Every volunteer can be successful given the right resources and information".
Recent Sport Australia data found a staggering 2.2 million (71%) volunteers had not returned to sport in the same capacity post COVID-19. Volunteers hold approximately 72% of roles in sport and recreation; the significant downturn in volunteer participation has had, and will continue to have, negative repercussions on sport in 2021.
Whether you are a Club President, Treasurer or Secretary, Fundraising, social media or grant applications, Sports Community provides sporting club volunteers and organisations with all the required resources, training and knowledge to succeed.
New webinars and training courses coming early 2021! Learn more here.
Staying On Trend - For work, home and anywhere in between
Bizwear Anywear was developed during COVID-19, as an option for people working from home. The collection is designed for any day, any size and any occasion, allowing you to to balance daily responsibilities and have a wardrobe to match!
Get your 2021 wardrobe 'anywear' ready! View the catalogue here.
Sign up and save 15% here. Kickstart 2021 with a whole new look!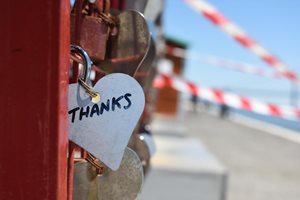 Wishing you, your family and friends a safe and happy holiday season.
We again thank you for your support, patience and loyalty, and look forward to a united 2021 with you.